For 15 years, 2002 to 2017, Ncube was controlling shareholder, Chief Executive and Executive Deputy Chairman of the Mail & Guardian Media Group (South Africa), publishers of the Mail & Guardian. M&G Media also owned Mail & Guardian Africa which was headquartered in Nairobi, Kenya. He started in journalism in 1989 at the Financial Gazette as a reporter and rose to deputy editor and then Executive Editor position. He was the founding Editor of the Zimbabwe Independent.
Education
Ncube attended Mzilikazi High School in Bulawayo before proceeding to the University of Zimbabwe where he attained a BA Honours (First Class). He completed the Said Business School, University of Oxford, Advanced Management and Leadership Programme in June/July 2009. In 2012 he completed the Oxford University High Performance Leadership Programme. In 2017 he completed the Strategic Leadership programme at Said Business School.
Awards
Ncube was awarded a Print Media South Africa Fellowship in 2006. He was awarded the International Publishers Association Freedom Prize Award in 2007, and also won the German Africa Award in 2008. In 2010 Ncube was bestowed the Nation Media Group (Kenya) Life Achievement Award for his work in media on the continent.
In 2012 he was awarded the German Peace Dove Award.
Recognition
NewAfrican Magazine named Ncube among the 100 most influential people in Africa in 2012 and 2013. In February 2013 he was named as one of the most influential business people in Zimbabwe since 1980. In 2015 Credit Suisse named Ncube among Africa's 50 influential people on the continent.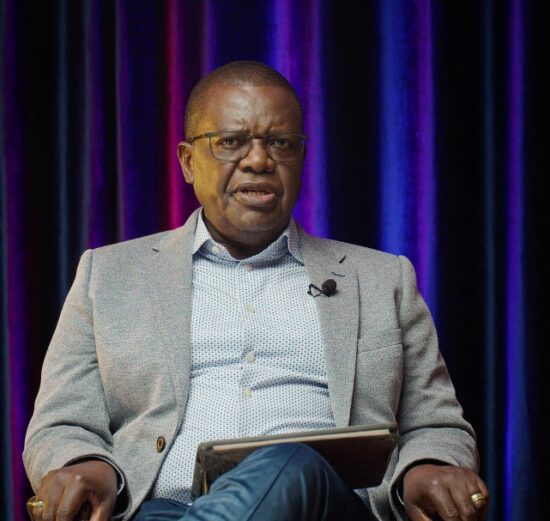 Board Positions and Other Responsibilities
Ncube was the President of Print Media South Africa (PMSA) 2004-2008. In 2008 he was appointed to the board of Johannesburg Stock Exchange listed MoneyWeb as an independent non-executive director. In 2013/14 Ncube was chairman of the Davos based World Economic Forum's (WEF) Global Agenda Council on Informed Societies. In 2014/15 he was a member of WEF's Global Agenda Council on Africa. 2013/14 he was a member of the Hivos International Supervisory Board. For 5 years he was Chairman of the African Media Initiative (AMI) a continent wide organization focusing on strengthening the sectors viability and enhancing its professionalism. Ncube is a Fellow of The Aspen Institute and Fellow of the Africa Leadership Initiative (ALI).
Family and Faith
Ncube is married to Nyaradzo with two children, loves reading and travelling, is a failed golfer and is a devout Christian.
Why I do what i do – In Conversation With Trevor
I created "In Conversation With Trevor" (ICWT) to provide a platform for Africans to tell their stories in their own words. Because of the tendency for headlines and the sensationalism in the media to keep us away from the details that matter these Conversations will deliberately seek to engage with the facts.